Gamers love games — as do the people who make them.
GeForce NOW Powered by ABYA streams over 1,500 games from the cloud, and with the Game Developers Conference in full swing this week, today's This Week on GFN celebrates all things games: the tech behind them, the tools that bring them to the cloud, the ways to play them and the new ones being added to the library this week. Plus, with five new games joining the cloud this week, and an upcoming marvel-ous reward, GeForce NOW members can look forward to a busy weekend of streaming goodness.
Developers, Mount Up!
GDC presents the ideal time to spotlight GeForce NOW tools that enable developers to seamlessly bring their games to the cloud. NVIDIA tools, software development kits (SDKs) and partner engines together enable the production of stunning real-time content that uses AI and ray tracing. And bringing these games to billions of non-PC devices is as simple as checking an opt-in box.
GeForce NOW taps into existing game stores, allowing game developers to reap the benefits of a rapidly growing audience without the hassle of developing for another platform. This means zero port work to bring games to the cloud. Users don't have to buy games for another platform and can play them on many of the devices they already own.
Developers who want to do more have access to the GeForce NOW Developer Platform — an SDK and toolset empowering integration of, interaction with and testing on the NVIDIA cloud gaming service. It allows developers to enhance their games to run more seamlessly, add cloud gaming into their stores and launchers, and let users connect their accounts and libraries to GeForce NOW.
The SDK is a set of APIs, runtimes, samples, and documentation that allows games to query for cloud execution and enable virtual touchscreens; launchers to trigger cloud streaming of a specified game; and GeForce NOW and publisher backends to facilitate account linking and game library ownership syncing, already available for Steam and Ubisoft games. Content developers have a slew of opportunities to bring their virtual worlds and interactive experiences to users in unique ways, powered by the cloud.
Metaverse services company Improbable will use NVIDIA cloud gaming infrastructure for an interactive, live, invite-only experience that will accommodate up to 10,000 guests. Other recent developer events included the DAF Trucks virtual experience, where potential customers took the newest DAF truck for a test drive in a simulated world, with PixelMob's Euro Truck Simulator 2 providing the virtual playground.
Get Ready for a Marvel-ous Week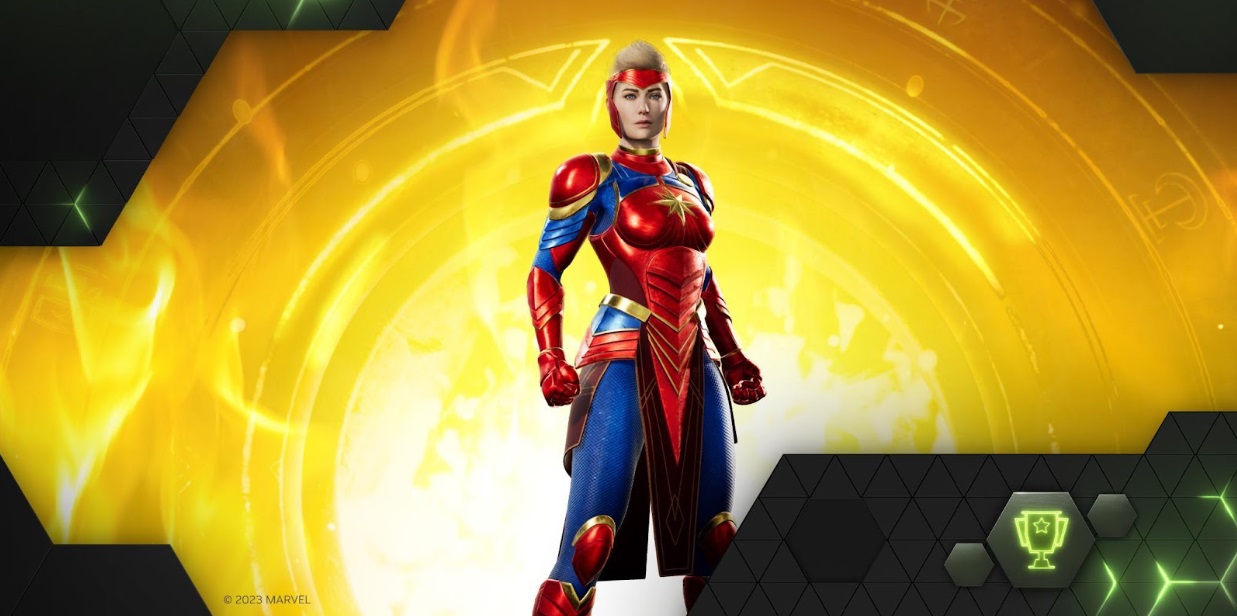 GeForce NOW Priority members can get this Marvel-ous reward for free first.
Now, members can fight among the legends with Captain Marvel's Medieval Marvel suit in a free reward, which will become available at the end of the month — first to Priority members. This reward is only available until May 6, so upgrade to a Priority membership today.
Next, on to the five new games hitting GeForce NOW Powered by ABYA week for a happy weekend:
Tchia (New release on Epic Games Store)
Chess Ultra (New release on Epic Games Store, March 23)
Amberial Dreams (Steam)
Symphony of War: The Nephilim Saga (Steam)
No One Survived (Steam)
What are you looking forward to streaming this weekend? Let us know on Twitter and Facebook.