This Week on GeForce NOW Powered by ABYA brings 18 new games to the cloud.
Also, the newest GeForce NOW app update is rolling out to members, including Xbox Game Syncing and more improvements.
Plus, take advantage of a heroic, new Priority members-only Guild Wars 2 reward. It's all topped off by support for 18 more games in the GeForce NOW library this week.
Sync'd Up

Look who just joined the party!
With so many games ready to stream, it might be hard to decide what to play next. The latest GeForce NOW app update, currently rolling out to members, is here to help.
Members can now connect their Xbox PC accounts to GeForce NOW to sync the games they own to their GeForce NOW library. Game syncing lets members connect their digital game store accounts to GeForce NOW, so all of their supported games are part of their streaming library. Syncing an Xbox PC account will also add any supported titles a member has access to via PC Game Pass — perfect for members taking advantage of Priority memberships.
The new update also adds benefits for Ubisoft+ subscribers. With a linked Ubisoft+ account, members can now launch supported Ubisoft+ games they already own from the GeForce NOW app, and the game will be automatically added to "My Library." Get more details on Ubisoft account linking.
Version 2.0.58 also includes an expansion of the new game session diagnostic tools to help members ensure they're streaming at optimal quality. It adds codec information to the in-stream statistics overlay and includes other miscellaneous bug fixes. The update should be available for all members soon.
A Heroic Offering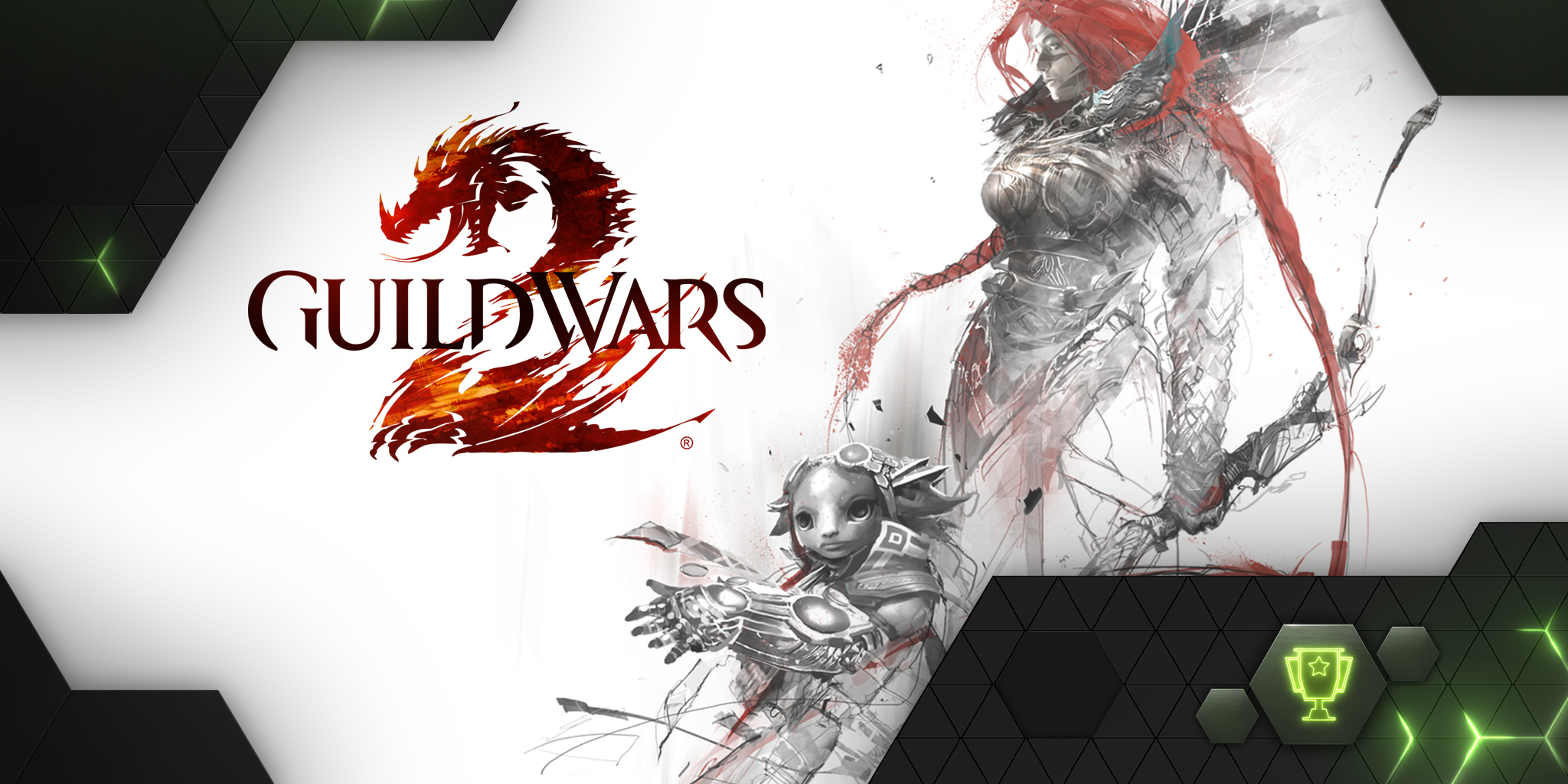 Rewards fit for a hero.
This week, Priority members can receive Guild Wars 2 "Heroic Edition," which includes a treasure trove of goodies, such as the base game, Legacy Armor, an 18-slot inventory expansion, and four heroic Boosters. It's the perfect way to jump into ArenaNet's critically acclaimed, free-to-play, massive multiplayer online role-playing game.
Ready, Set, Go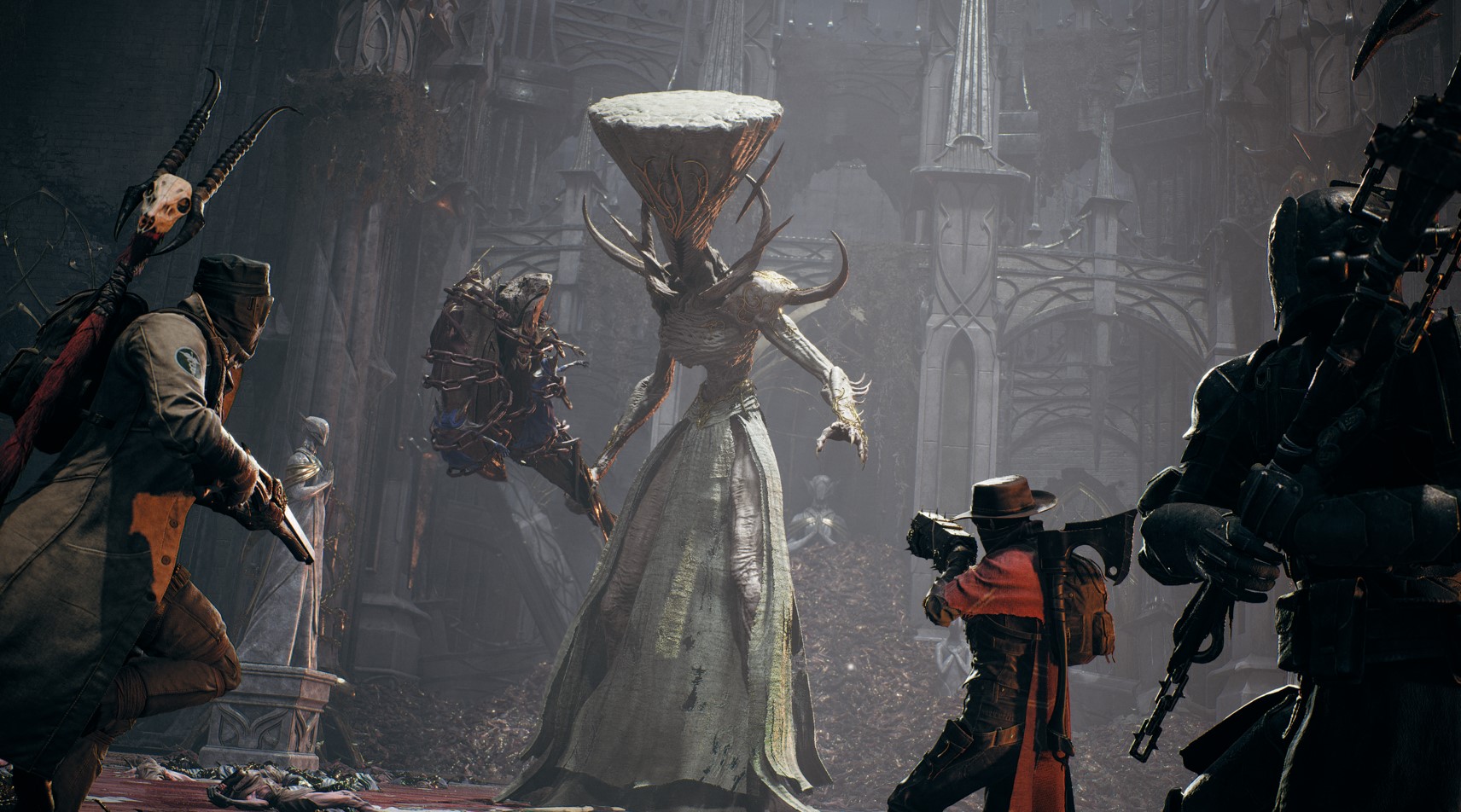 A new DLC awakens.
The first downloadable content for Gearbox's Remnant 2 arrives in the cloud. The Awakened King brings a new storyline, area, archetype and more to the dark fantasy co-op shooter — stream it today to experience the awakening of the One True King as he seeks revenge against all who oppose him.
Catch even more action with the 18 newly supported games in the cloud:
Spirittea (New release on Steam, Nov. 13)
KarmaZoo (New release on Steam, Nov. 14)
Naheulbeuk's Dungeon Master (New release on Steam, Nov. 15)
Warhammer Age of Sigmar: Realms of Ruin (New release on Steam, Nov. 17)
Arcana of Paradise —The Tower (Steam)
Blazing Sails: Pirate Battle Royale (Epic Games Store)
Disney Dreamlight Valley (Xbox, available on PC Game Pass)
Hello Neighbor 2 (Xbox, available on PC Game Pass)
Overcooked! 2 (Xbox, available on PC Game Pass)
RoboCop: Rogue City (New release on Epic Games Store)
Roboquest (Xbox, available on PC Game Pass)
Rune Factory 4 Special (Xbox and available on PC Game Pass)
Settlement Survival (Steam)
SOULVARS (Steam)
State of Decay: Year-One Survival Edition (Steam)
The Wonderful One: After School Hero (Steam)
Wolfenstein: The New Order (Xbox, available on PC Game Pass)
Wolfenstein: The Old Blood (Steam, Epic Games Store, Xbox and available on PC Game Pass)
What are you planning to play this weekend? Let us know on 𝕏.