A new adventure with publisher Bandai Namco Europe kicks off This Week on GFN. Some of its popular titles lead seven new games joining the cloud this week.
Better Together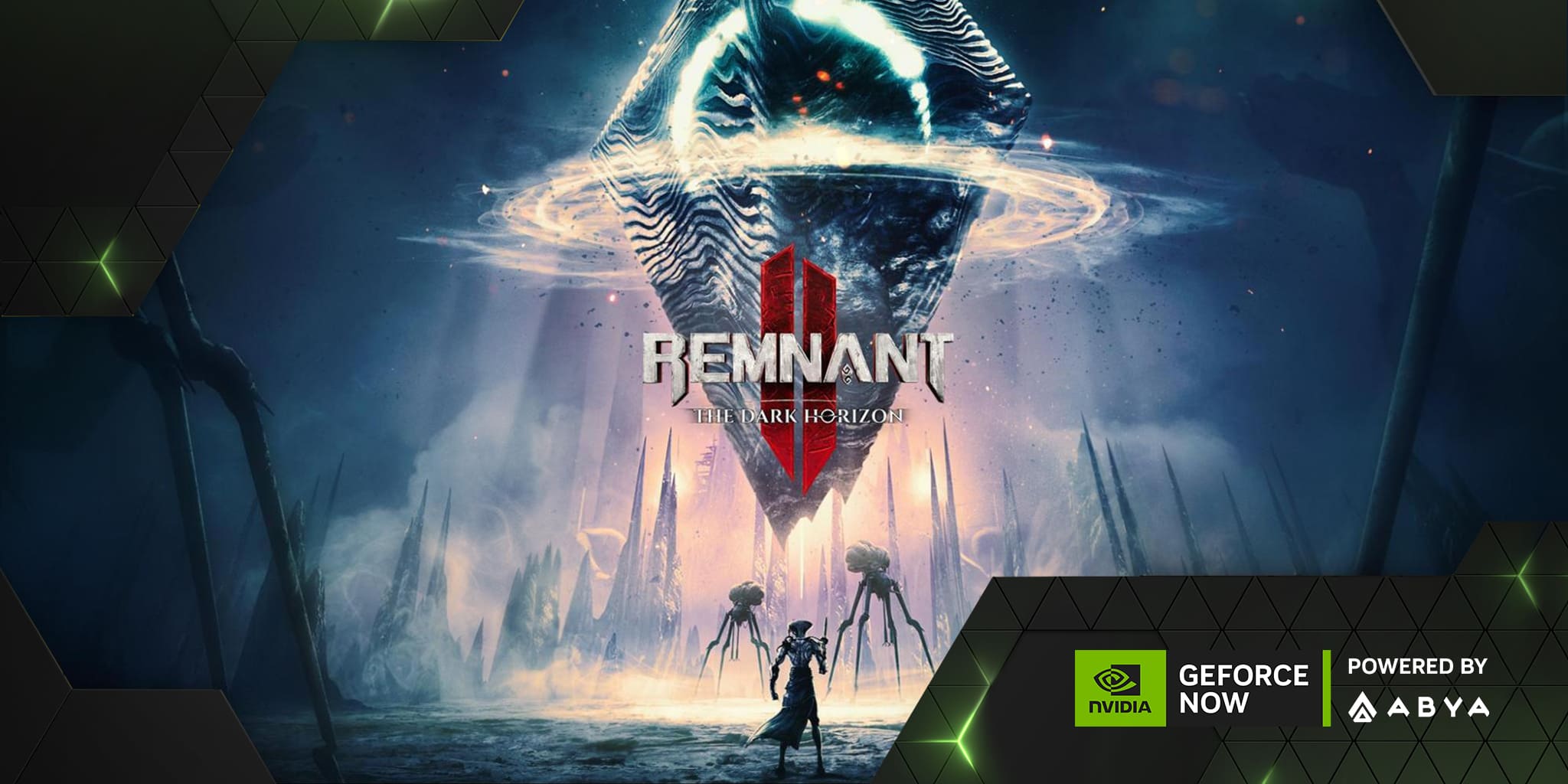 Look forward to more Bandai Namco titles on GeForce NOW Powered by ABYA.
Bandai Namco is no stranger to delivering hit games. And GeForce NOW delivers high-performance cloud game streaming, making it the ultimate way to play the publisher's high-quality titles.
"Our collaboration with NVIDIA will allow more players to enjoy Bandai Namco titles like 'Little Nightmares' across their devices, thanks to the power of the GeForce NOW cloud," said Anthony Macare, senior director of digital business and customer experience at Bandai Namco Europe.
It's the perfect time to jump into the Little Nightmares series, the critically acclaimed puzzle-platformer games set in a dark, nightmarish world. Confront childhood fears and help Six, a brave young girl escape The Maw — a vast, mysterious vessel inhabited by corrupted souls looking for their next meal— in Little Nightmares.
Then play as Mono, a boy with a paper bag on his head looking for answers, in Little Nightmares II. With Six as a guide, face a host of new threats on the way to discover the dark secrets of The Signal Tower. The Enhanced Edition of Little Nightmares II adds an extra layer of eerie realism with RTX ON, which Priority members can select after launching the game from Steam.
Little Nightmares and Little Nightmares II, Get Even and 11-11 Memories Retold are the first of many Bandai Namco titles arriving to the cloud this week.
Gimme Gimme More
Plus, five new games are coming to the cloud this week:
MORDHAU (New release on Epic Games Store, free on April 13)
DE-EXIT - Eternal Matters (New release on Steam, April 14)
11-11 Memories Retold (Steam)
canVERSE (Steam)
Get Even (Steam)
Little Nightmares (Steam)
Little Nightmares II (Steam)
What are you looking forward to streaming this weekend? Let us know on Twitter and Facebook.