This Week on GFN, 10 new titles are available to stream from the cloud, as well as Season 2 of Rumbleverse, all on GeForce NOW Powered By ABYA.
GeForce NOW will be making its way to 2021 Samsung Smart TV models, and is already available through the Samsung Gaming Hub on 2022 Samsung TVs, so more players than ever can stream from GeForce NOW — no downloads, storage limits, or console required.
Here to Play Today
GFN Thursday delivers new games to the cloud every week. Jump into 10 new additions streaming today.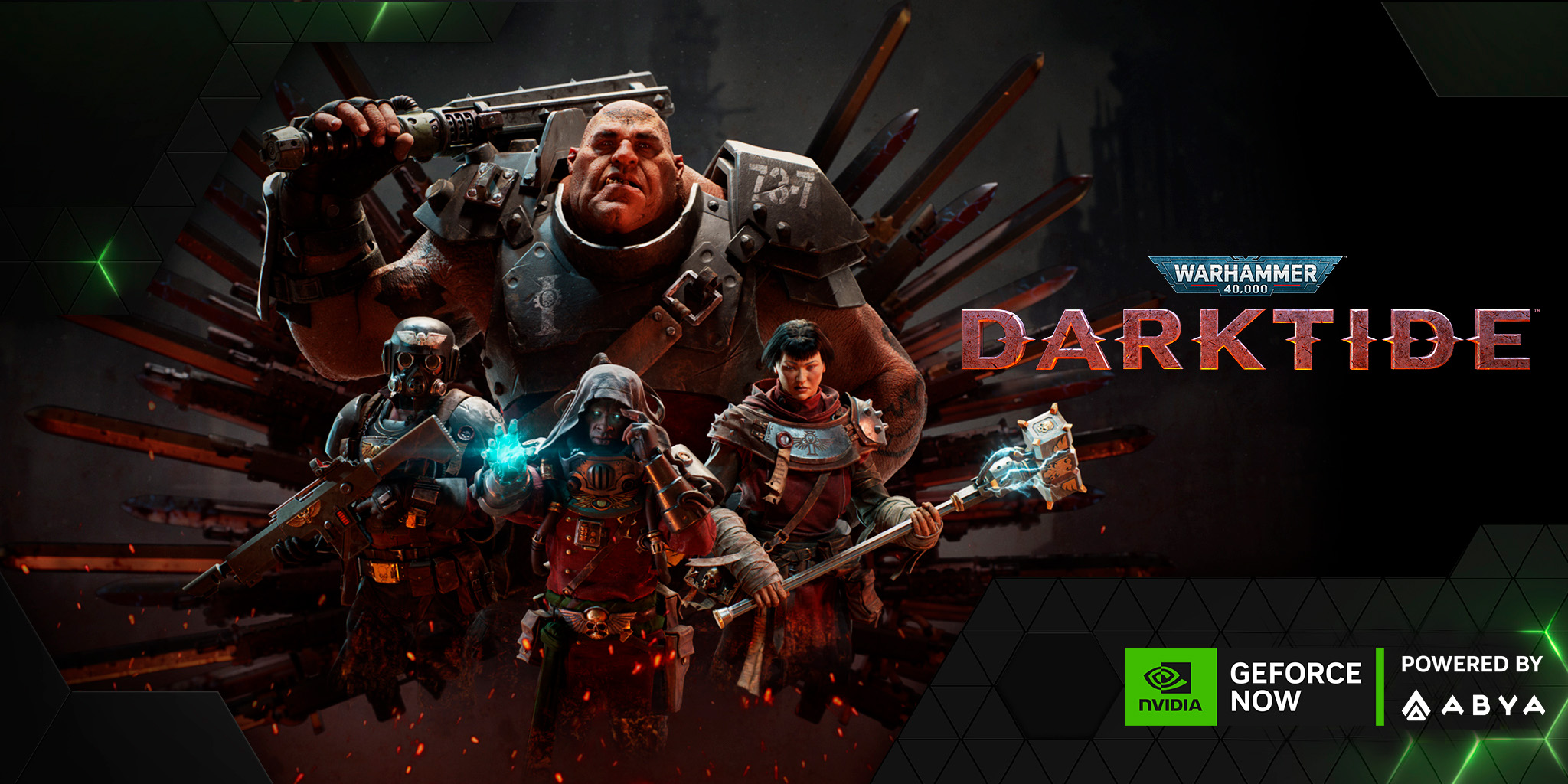 Delve deep into the industrial city of Tertium to combat the forces of Chaos that lurk.
Rumbleverse, the play-for-free, 40-person Brawler Royale where anyone can be a champion, has a new season to play this week. Take a trip on the expanded map to Low Key Key Island, master new power moves like "Jagged Edge" and earn new gear to show off your style.
Gamers who've preordered Warhammer 40,000: Darktide can leap thousands of years into the future a little early. Take back the city of Tertium from hordes of bloodthirsty foes in this intense, brutal action shooter streaming the Pre-Order Beta on Steam.
Members can also look for the following titles:
Ballads of Hongye (New release on Steam)
Bravery and Greed (New release on Steam)
TERRACOTTA (New release on Steam and Epic Games)
Warhammer 40,000: Darktide (New release pre-order beta access on Steam)
Frozen Flame (New release on Steam, Nov. 17)
Goat Simulator 3 (New release on Epic Games, Nov. 17)
Nobody — The Turnaround (New release on Steam, Nov. 17)
Caveblazers (Steam)
The Darkest Tales (Epic Games)
The Tenants (Epic Games)
Follow us on social and don't miss the latest news Twitter, Facebook, Instagram, Twitch, and TikTok.